Campingcar Besinov UBS AG THE WORLD WIDE OFFSHORE SCANDAL
THE SWISS CRIMES BEHIND THE NEUTRAL FACADE & THE CRIMES WITH THE GLOBAL RESOURCES

THE PANEL REMAIN UNTIL ANDEL WAS ON MY WEBSITE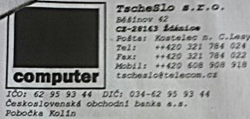 PETER ANDEL, CZECH REPUBLIC, ex Schelling Nutzfahrzeugbau AG, Frenkendorf
located in the Czech Republic, busy with JP FORESTRY GmbH, Schmidlin AG Aesch
Synthese AG, Waldenburg, Danfos AG, Frenkendorf, IMI AG, Füllinsdorf, CARBOGEN AMICS AG, Frenkendorf, Maros Kamensky Slovakia
MAYOR OF GENEVA, Beirut, Lebanon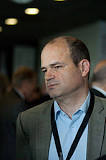 SAMY KANAAN, busy with
swissnex San Francisco, Lift, GAFFTA and opendata.ch.
MARTIN EGG, Canton Aargau. This Canton was bribed
from the Bank UBS AG.
Head of Windows Server Application Testing
bei UBS Business Solution AG; Associate Director
Bünzen, Canton of Aargau, Switzerland

ANTON COLELLA, Date of Birth May 1961, Nationality British
Director ID 908345272
Ficon Finanz Consulting AG, in Liestal, CH-280.3.000.543-7, Aktiengesellschaft
(SHAB Nr. 153 vom 09.08.2012, Publ. 6804170). Statutenänderung:
21.03.2013. Sitz neu: Füllinsdorf. Domizil neu: Schneckelerstrasse 20,
4414 Füllinsdorf. With Peter Andel, UBS FOREX RUSSIA
BAKER TILLY TPA AUSTRIA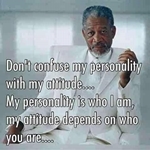 OWAIS HUSSAIN, Athen, living in Karachi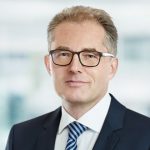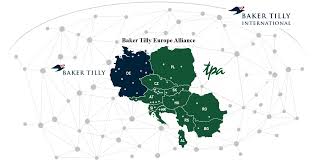 Company TPA Austria
https://www.tpa-group.com/de/baker-tilly-europe-alliance/

Back to locations. TPA,
Czech Republic
. Antala Staška 2027/79 4 Prague
Czech Republic
.
Austria:
Agreement between Austria and Switzerland
T. +420 222 826-211. F. +420 222 826-212. E: office@tpa-group.cz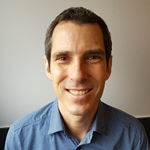 Reto Hauser, busy with the attached IT Company and Roland Hübinger Austria,
living in Ireland, busy with Microsoft Support, CEO Total.One Automated
IZ Informatikzentrum Schweiz AG, in Zürich, CHE-403.013.461,
Aktiengesellschaft (SHAB Nr. 85 vom 05.05.2014, Publ. 1482
975).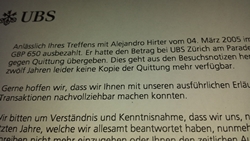 UBS took in 2005 650 British pounds from my UBS Account
to pay Baker
JOSEF ERIC RIEDWEG
, busy with the Netherlands and
busy with FIREX S.A. and ALEXANDER JANUKOWITSCH
Firex SA Aide-comptable,
SERGE BASTIAN QUEBEC,
SWISS & FRANCE
In Cooperation with FIREX and the Oil marked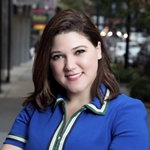 Svetla Marinova, Sofia, Bulgaria under Baker Tilly Spiess S.A.
Geneva. She joined AGP the largest Durch pension fund in
September 2017. Svetla was busy for Deutsche Bank AG
BAKER`S CONNECTION TO RUSSIA AND GAZPROM

We have offices in Kazan, Moscow, and St. Petersburg.

Daniel Urban, Managing Principal at Capco, Словацкая Республика

Отрасль Банковское дело Ранее: 1. Capco, 2. Accenture, UEOS Komercia,
3. Mercury Dispatch

ARGOR HERAEUS Ltd. THE GOLD BUSINESS TRANSPORTS TROUGH AUSTRIA
The most important person is GERHARD STARSICH, VIENNA, DAVID D. BURNS, ENGLAND
The Network way goes here trough Austria. Agreement Switzerland/Austria
TSCHESLO s.r.o. Russian cooperation
TscheSlo, s.r.o.
tscheslo.czech-trade.ru/ -
TscheSlo, s.r.o.. TscheSlo, s.r.o.. Описание деятельности: ...
ЧехТрейд Интернет Интернет: tscheslo.czech-trade.ru. Офис фирмы:
TscheSlo, s.r.o.. Ždánice ...
MY STAGE IN KENT/STADE COURT HOTEL IN HYTHE, 2012/2013
Exclusive Gemstone Invest Ltd is a dissolved company incorporated on
with the registered office located in Dover, Kent. Exclusive
Gemstone Invest Ltd
ORIS WATCH in Hölstein, the village where we lived (Peter Andel)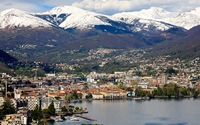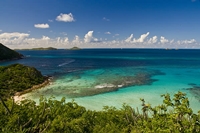 LOCATION OF THE BANK BSI and the connection to the British Virgin Islands
Outgoing from Russia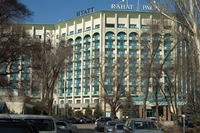 The Hyatt Hotel in Almaty, Kazakhstan, where Khofiz Shakhidi stayed
during a trip toseek new clients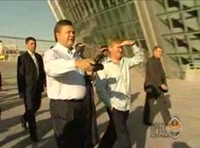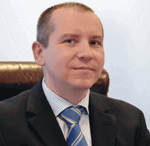 THE CONNECTION TO BUCAREST and Mr. S. Bulgac
Bulgac was busy in the Czech Republic and other countries.
He has the Romanian TV and Electricity.
Government Bonds:
National Bank of Romania (NBORROBB)
Local Agent
Raiffeisen Bank International AG
SWIFT-Address (place of safekeeping)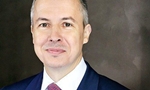 CdR Capital 1701B North Tower, Emirates Financial Towers, Dubai,
UAE, PO Box 507342
CdR Capital S.A. 6, Cours de Rive, 1204 Genève, Switzerland
MAX INVEST
CAPITAL
SARL, à Genève, CHE-377.665.667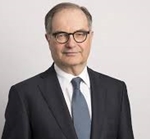 1. Jean-Pierre Saad,
Software One, UK, Austria
, Netherlands, busy with Microsoft
2. Peter Kurrer, UBS, busy with UK, Austria and Netherlands, busy with Microsoft
In Cooperation with CdR Capital S.A. 3.
CdR Capital
Founder Steve Smith, UK, in Cooperation with Omar Ayache, Bank Goldman Sachs AG.
FARID KADDOURI
, busy by Merck Serono
was busy by Cofely GDF Suez, Tractebel Engine Group, was in Malaysia
10b, Rue du Once Novembre,
F-42100 St.Etienne
NETWORK
Cédric Foellmi Microsoft Promotion on EPFL campus
Software Ing. Intern Location Washington Redmond
French, Developper Mac OS X & iPhone
Raphael Spiess, maybe a person from Baker Tilly Spiess S.A.
Raphael has connection to Ghana, busy with
Chief Information Security Officer at Crédit Agricole Indosuez (Suisse) S.A, Indosuez Wealth Management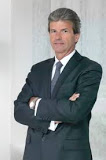 BERNEY ASSOCIES AUDIT S.A.
JFC GROUP SWITZERLAND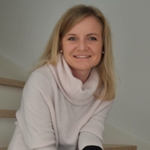 busy with MBS, Process Improvement, Six Sigma, Agile
Netherlands, busy Danone, Heineken, Maersk Shipping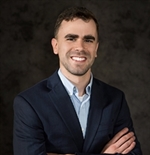 Bryce Carlson, UBS AG Colombia

WADE LARSON, Vancouver-based Urthe Cast
developed by Surrey Satelitte Technology Ltd. an Airbus subsidiary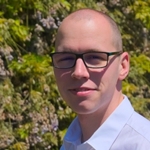 SIDNEY BOVET, busy with Microsoft
LOGI TECH NEO, IEEE Xplore
Banca del Gottardo Viale Stefano Franscini 8 6901 Lugano Switzerland
Banca iMi S.p.A Corso Matteotti 6 20121 Milano Italy
Banca Monte dei Paschi di Siena S.p.A. Viale Mazzini, 23 53100 Siena Italy
Banca Toscana Via Leone Pancaldo, 4 50127 Firenze Italy
Banco Santander Central Hispano, S.A. Paeseo de la Castellana 75 28046 Madrid Spain
Banco Santander Totta, S.A. Av. Eng. Duarte Paecheco, Torre 1-6 1099-024 Lisbon Portugal

Directeur Générale at KALYSS S.A.
RAYMOND SACLEUX
, business Unit Director, Hortis GRC
Dirécteur Commercial KALYSS S.A. IT SYSTEM Rhône des Alpes France
Information Technology Levallois -Perret, Ille-de-France
CYBERCRIME TROUGH Kudelsky Software
rue Eugène-Marziano 17A, 1227 Les Acacias
Rayond has connection to: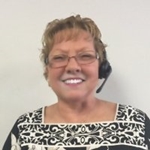 JANICE MAURELLIO, located Hartford Conecticut Area
Work:

Commercial Lines Manager @ Tracy Driscoll Co In
Location Bern Area, Switzerland Work
Statistics and Finance Full time Lecturer @ HIM
EducationNo education info found.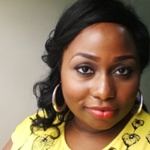 1. CHINWE OKORONKWO, Nigeria
Work: Owner @ Chivera Global Investment, in Cooperation with 2. Janice Mauriello
she works with Sacleux Business
Unit Director at Hortis GRC GENEVA Switzerland
RAYMON SACLEUX,
Directeur Générale at KALYSS S.A.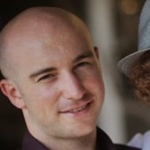 EVIATAR TENNE, ISRAEL
Data Team Leader @ Undertone
Software engineer @ Upfront Digital Media
3V Asset Management AG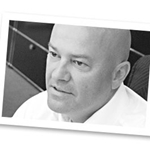 1. Bernhard Signorell 2. Founder Martin Lehmann Citywire UK

Martin Lehmann is busy with PRISMA Foundation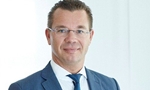 Directors Rabobank Switzerland (Russian Bank)
1. Ian Cramb at UBP 2. Jürgen Wegner Bank UBS SFA
Ian Cramb COO at UBP, Headquarter: Bahnhofstrasse 1, 8001 Zürich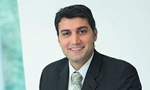 SWISS KRONO Holding AG
Museggstrasse 14
CH-6004 Luzern
Status: aktiv (besitzt aktuelle Mandate)
| | | |
| --- | --- | --- |
| TMC Holding SA (No 322 624 685 R.C.S. Paris), à Paris (FR), 20 parts de CHF 1'000 | associée | (sans signature) |
| Nègre Gilles François Lucien Jean, de France, à Le Plessis Belleville (FR) | gérant président | signature individuelle |
| Bulgarelli Steve, de Corbières, à Morlon | gérant | signature individuelle |
Gilles NEGRE GILLES FRANCOIS LUCIEN JEAN est né le 23 décembre 1958. Gilles
NEGRE GILLES FRANCOIS LUCIEN JEAN est
président
de l'entreprise
Uuds Aero
qui a été
créée en 1996. Le chiffre d'affaires de la société en 2017 s'élève à 5 285 356 €.
in Cooperation with Alexandre Zanelli, Brazil/ FREQUENTU: UFABC Sao Paulo
Île-de-France, adresse 9, Rue Jacques Duchesne, F- 75019 PARIS 19
UBL SWISS CODE CREATOR
Feldeggstrasse 55 8034 Zürich Involved is the Logistic company Danzas AG
Die UBL (Switzerland) AG [früher: United Bank AG (Zürich)] hat ihren
Sitz in Zürich und ist eine Tochtergesellschaft der United Bank Limited mit Sitz
Edmund Koh UBS AG SINGAPOR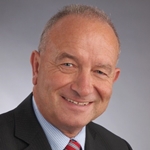 FRANK SCHARNAGL, Consulting 4futur GmbH
Mitteldorfstrasse 35, 5033 Buchs, Kanton Aargau
AFRICA GOLD, GHANA GOLD
MARC SCHERER, busy by VIVALDI Consulting
Düsseldorf, Germany
GENEVA MANAGEMENT GROUP (UK) LIMITED
Bedrijfsgegevens
Bedrijf GENEVA MANAGEMENT GROUP (UK) LIMITED is nog niet beoordeeld.
Wees de eerste om het te beoordelen!
Algemene status: ACTIEF
Bedrijfstitel:
GENEVA MANAGEMENT GROUP (UK) LIMITED Bedrijfscode: 05259108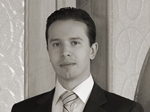 SEBASTIAN FLAK, FRENCH, EUGENE SKRYNNYK, RUSSIA, UBS CANADA/Zürich
Was busy with SEM Holding S.A.
Actually by
Fortis Intertrust Management N.V., Curaçao, Zweigniederlassung CH-Zug,170.9.000.197-0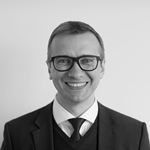 ALEXANDER YUDOVICH
Export to Russia, JCC Chamber of Commerce, Zürich 2017
Rödl & Partner
Deoffshorisation in Russia: first results and available solutions for clients.
Alexander Yudovich is Associate Partner and Head of Tax Department at Rödl & Partner Moscow.
Rödl & Partner was my lawyer in Prague.
MARCELO FERNANDEZ CFA, FRM, Vevey Switzerland
busy for UBS AG (Latam, Turkey, Greece, Asia), Bank Santander
(Latin America, Venezuela, Argentina, UK), BANK HSBC UK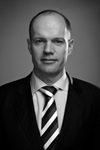 Dr. ALEXANDER LINS, busy with Lighthouse Trust reg. VADUZ
Liechtenstein
MONA SHAH, born in UK, Emigrant Investor Visa
Solicitor of the Supreme Court of England and Wales 1993, admitted
to the New York Bar and the U.S. Federal Bar in 1997
JEAN-LUC JOURDAN, born 1959 Luxemburg
Global Management and Services Group, Family Affaire
Busy with GSM Group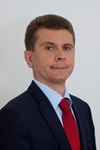 ANDREY KIRILLOV, BAKER TILLY
International Fiscal Association
UAE – The gateway to growing investments.
TOMAS CSOBONYEI, Business Development Director of
Ras Al Khaima Free Trade Zone (RAK FTZ) Abu Dhabi and Dubai.
Free Zone promotion in India, Turkey and Germany
Science degree from Slovak Agricultural University in Slovakia.


Vazha Dzhashi MOSCOW TRANSOIL INTERNATIONAL

The Company is busy with Visions Holding
Delta Commodity & Financial Services (DCFS) SA, à Genève,
CHE-114.010.169 (FOSC du 04.04.2014, p. 0/1436939). Les pouvoirs de
Delta Commodity & Financial Services (DCFS) SA, à Genève,
CH-660-0037008-0, services administratifs aux sociétés du Groupe
Trans-Oil (FOSC du 10.01.2008, p. 5/4283338). Signature individuelle a
été conférée à Dzhashi Vazha, de Russie, à Moscou, RUS, directeur.
SHAB: 031 / 2007
vom
14.02.2007
(Seite 7, Tagebuch Nr. 1984 vom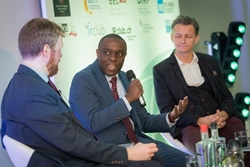 BRICE OBLE BANK UBS IS BUSY WITH JR GLOBAL
JR GLOBAL IS UNDER WALSER AG, SWITZERLAND
    Bionda Guido - IBM Italia S.p.A. - Segrate; 

    Boaretto  Franco  Giovanni  -  Italfarmaco  S.p.A.  -   
Cinisello
INTESA SANPAOLO BANK IRELAND p.l.c.
Société Européenne de Banque S.A.
Euroclear and Clearstream, Luxembourg.

TOMAS CSOBONEYEI SPEAKER OF ITAX GROUP
Advisory Board-Global Strategy, Investments
Free Zones, United Emirates
Connection to Slovakia
THE FAKED UBS TRANSFER SINGAPOR TO TORTOLA
Which came trough the Swiss Exchange, also here have
all evidence. But of course am not in such a hight position.
Es ist nur eine kurze Kombination von elf Buchstaben, UBSWSGSGXXX
Issue of U.S.$500,000,000 5.75 per cent. Notes due 2019 BANCO DAYCOVAL S.A.
(acting through its Cayman Islands branch) Lead Managers
BRADESCO BBI ITAÚ BBA BANQUE J. SAFRA SARASIN (
Interaction of Behalf of Citibank for the Italian Public Sector May 2012-Aug. 2013
Company Name Interaction per conto di Intesa Sanpaolo Life Limited
AXA Assistant Roma, Banca Popolare di Sondrio / Ticino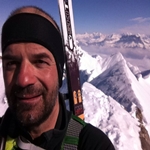 ISRAEL CONNECTION,
NATHANIEL KTORZA & GUY-OLIVIER ROMBALDI, Owner & Chairman ANCA Fiduciaire S.A. Lausanne, Switzerland. Ex Vice-Head of
International Audit Banque Cantonal de Genève.
Address: Rue Arnold Winkelried 6, CH-1201 Genève
SWITZERLAND
Fideuram -
Intesa
Sanpaolo Private Banking
Fideuram
Bank (suisse) S.a.
Head Office
Stockerstrasse 14 8022 Zurich, Switzerland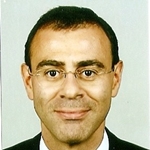 LUCA LANDI INTESA SANPAOLO PRIVAT BANKING SUISSE
| | |
| --- | --- |
| ST. GALLER KANTONALBANK 2009 St.Galler Kantonalbank Deutschland AG founded in Munich | |

Author
Message
Admin
Admin








Number of posts

: 5728


Birthday

: 1952-04-20


Age

: 66


Reputation :

0


Points :

17913


Registration date :

2007-04-25

---




Subject: ST. GALLER KANTONALBANK 2009 St.Galler Kantonalbank Deutschland AG founded in Munich Wed 26 Sep 2018 - 7:14

---

1868 The Cantonal Bank of St.Gallen
is founded
1996 New Cantonal Law concerning
the Cantonal Bank
2001 IPO (Initial Public Offering)
2002 Acquisition of Hyposwiss Private
Bank Ltd., Zurich
2008 Acquisition of Hyposwiss Private
Bank Geneva Ltd., Geneva
2009 St.Galler Kantonalbank
Deutschland AG founded
in Munich
p Over 290 000 clients
p Rated Aa1 by Moody's
p State guarantee
Under the Law concerning the Cantonal Bank,
the Canton of St. Gallen is answerable for the
liabilities of the SGKB parent company if its own
resources are not sufficient. The Bank makes an
annual payment to the state for this guarantee
(2011: CHF 6.8 million).
SGKB Group
The Cantonal Bank of St.Gallen
Group was founded in 1868 to offer
savings and credit services to the
population and small businesses
within their own canton, and
thereby promote the development
of the regional economy. The new
Cantonal Law of 1996 concerning
the Cantonal Bank created the
conditions for partial privatization,
which took place in 2001. A central
element of this was the refocusing
of business strategy, especially by
expanding investment as a second
core business, alongside lending.
Locations M

Admin
Admin








Number of posts

: 5728


Birthday

: 1952-04-20


Age

: 66


Reputation :

0


Points :

17913


Registration date :

2007-04-25

---




Subject: Re: ST. GALLER KANTONALBANK 2009 St.Galler Kantonalbank Deutschland AG founded in Munich Wed 26 Sep 2018 - 7:16

---

Jan 1, 2002 - Dr. Reto Francioni, Chairman of the Board of Directors of the SWX Group. Jürg Spillmann, Head of the SWX Group Executive Committee ...... Martin Frey ... HSBC Guyerzeller Bank AG, Zürich; HYPOSWISS Privatbank AG, ...

| | |
| --- | --- |
| ST. GALLER KANTONALBANK 2009 St.Galler Kantonalbank Deutschland AG founded in Munich | |