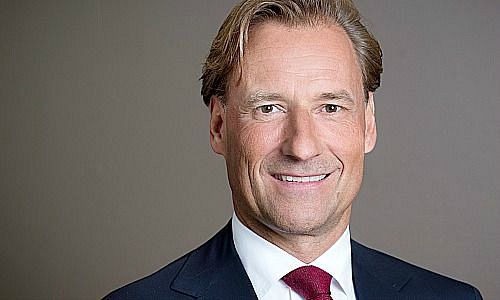 Walter Berchtold Leaves Falcon Private Bank
Wednesday, 6 September 2017 11:32  Print  
PDF
Walter Berchtold    
Falcon Enters Bitcoin Market
After only a year at the helm of Falcon Private Bank, Walter Berchtold is passing on his responsibilities already. And he's not the only one to leave the bank.
Falcon Private Bank has appointed Martin Keller (pictured below) as its new chief executive officer, taking charge with immediate effect, according to a statement released by the bank, which is owned by the rulers of Abu Dhabi.
Keller Martin 500
Walter Berchtold will leave the Zurich-based bank after a transition period. He had taken over at the company as the scandal about Malaysian state fund 1MDB engulfed Falcon.
Also Out: Chairman Wenger
Christian Wenger, the chairman of Falcon Private Bank, will also leave the company. The bank will inform about his successor in due course, it said in today's statement. Wenger was a member of the board since 2005 and assumed the chair in March.
Keller, 50, took a seat on the board at the same time. The former head of asset management in the Emea region (Europe, Middle East, Africa) at Credit Suisse (CS) is one of numerous Falcon bankers with a past at Switzerland's second-largest bank.
He also has worked for Aquila Capital, Man Investments, Deutsche Bank Asset Management and UBS Warburg in a career spanning 25 years. Keller has been charged with bringing growth back to the private bank.
Mission Accomplished?
Falcon said that the outgoing management had succeeded in repositioning the company after the turbulence brought about by the 1MDB scandal and the sudden departure of Eduardo Leemann, who had been Mr. Falcon for years. Mission accomplished for the departing CEO?
Berchtold, the former head of CS' private-banking business, has used his time at the bank to make numerous appointments and to add a touch of fintech future. Falcon was the first Zurich-based bank to launch a bitcoin-ATM, making headlines across the globe.
When he took charge a year ago, his enthusiasm for the challenge, for being back in charge of operations at a bank, was tangible. Now, suddenly, no more. He won't go idle of course, having a string of mandates to keep him busy – one of them being robo-adviser Werthstein.