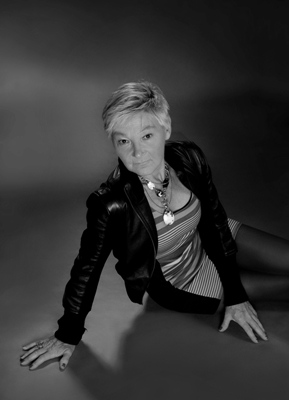 Campingcar Besinov BAKER TILLY SPIESS S.A. UBS AG UNICREDIT AG
THE SWISS CRIMES BEHIND THE NEUTRAL FACADE & THE CRIMES WITH THE GLOBAL RESOURCES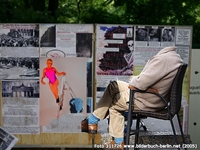 Corporate Tax 2016 - Lenz & Staehelin
https://www.lenzstaehelin.com/uploads/tx.../CT16_Chapter-40_Switzerland_01.pdf
Schindler Attorneys: Clemens
Philipp
Schindler & Martina Gatterer. 32. 7 Belarus ...
Baker Tilly

Klitou and Partners Business Services EOOD: Svetla Marinova
SCHINDLER ATTORNEYS: AUSTRIA
LOCATION OF THE COMPANY IBS CZECH REPUBLIC
IBS Group Holding Limited, a company established and registered under the laws
of the Isle of Man, located at: Kissack Court, 29 Parliament Street,
Ramsey. Isle of Man. Mr. Serghei Bulgac, Romania, Mr. Dmitry Loschinin, Russia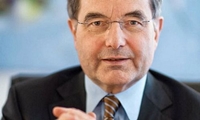 PETER KURER, ARRESTED IN FRANCE BEFORE SOME DAYS/ ACCESS CARD FAKES
in Cooperation with Mr. Starsich AUSTRIA
2001 – 2009 UBS, Zurich, Switzerland
Since 2013 Software ONE Holding AG, Stans,
Since 2010 Schönherr Rechtsanwälte GmbH, Vienna,
RAOUL WEIL, BANK UBS AG,
ARRESTED IN FRANCE
11/06 - 01/07 Austria Card Plastikkarten und Ausweissysteme GmbH
Managing Director Starsich had 2 companies in the Czech Republic with Access cards.
I for myself got in 2010 an empty credit card with out Logo and name.
HAVE TO ASK MYSELF IF LACOSTE NEEDS MONEY OR HE CLEAN ONLY
DDFondation Sombrero
Zweck (SHAB) 2 Different registrations
Gründung:
09 septembre 2015
Domizil (SHAB):
route de Chêne 30
c/o
Lenz & Staehelin
CH-1208 Genève
Personen (SHAB):
Liechti Rainier, de Landiswil, à Chêne-Bougeries
Dultzin Lacoste Adrian, du Mexique, à Mexico,
MEX Neukomm Frédéric, d'Eggiwil, à Genève Baker Tilly Spiess SA
(CHE-102.004.156), à Genève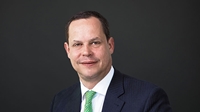 MARC KLINGELFUSS DEPUTY VONTOBEL INVESTMENTS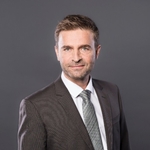 Markus Frey Lawyer in Aarau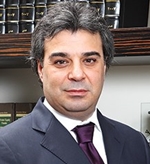 Abou Jaoude & Associates Law Firm BEIRUT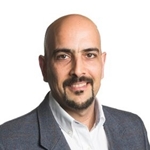 Jeremias Aryan ARGENTINA

He wrote:
Location Argentina - Siuza
Bernhard Zosso, Busy with
UBS Asset Management
Dates Employed 2001 – 2007,
Swisscanto Fondsleitung AG
Dates Employed 2007 – 2015
Lombard Odier Investment Managers
Dates Employed Oct 2015 – Jun 2017
My lost Pension/Retirement under

Bâloise Holding AG
Baker Tilly Spiess SA, David Bueche. Baloise Bank SoBa,
Peter Bugmann. Bâloise Holding AG, Rolf-Christian Andersen.

The request is by the Police in Basel
SARASIN INVESTMENTS spol. s r.o. v likvidaci
rejstrik.penize.cz › Obchodní rejstřík -
Aktuální i úplný výpis firmy Falcon cz s.r.o. v likvidaci z Obchodního
rejstříku - majitelé, vedení firmy, vztahy osob. ... Peníze.cz zobrazují
pouze
údaje, které jsou ze zákona veřejné a které je dle § 5 odst. ....
Kod banky 8200 - PRIVAT BANK der.

Bank Code 8200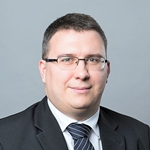 BAKER TILLY ACCOUNTANT GENEVA
Vladan Vladuljevic, Audit Manager, Serbo Croatia

The Agrokor Scandal is running this days in Croatia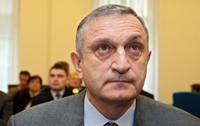 AGROKOR SCANDAL, Mr. R
obert Ježić, ZUG Switzerland
Mr. Jezic has been the President of Novi List d.d. since July 2008.
Different companies.
Headquarter: Bahnhofstrasse 10, 6300 Zug. Address: Untermüli 6, 6300 Zug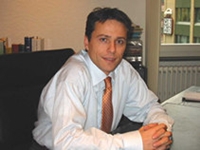 PETER M. STUDER LAWYER busy with AGROKOR
By UBS AG June 1994-June 1996


MARIO STARC
Agrokor AG Zug
in Cooperation with Baker and Croatia
1 100'000.00 100'000.00 100 vinkulierte Namenaktien zu CHF,
c/o RA Peter M. Studer
Mr. BERLUSCONI and his money in Switzerland:
Fra la marca trevigiana e i contorni di Bahnofstrasse, così, è scomparsa la banca
dei misteri. La banca dove Berlusconi aveva aperto il conto numero 1 con 10 milioni
di euro e sulla quale ci sono stati depositi milionari dei suoi figli e del socio.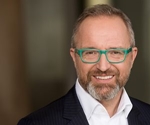 MARKUS SONTHEIMER, Busy by DB Schenker AG,
Before he worked by the Deutsche Bahn AG, (Gold Deliveries)
Wohlfahrtsfonds der
HSBC Guyerzeller Bank AG
Fürsorge für die Beamten und Angestellten der Firma "HSBC Guyerzeller Bank AG", in Zürich
U.S. DEFRAUD
Tobias B. Staehelin holds a degree in law and a CEMS master in
international management from the University of St. Gallen, Switzerland.
He completed joint studies in law at the Northwestern University School of Law,
Chicago, USA, and at the Instituto de Empresa, Madrid, Spain
(master of laws with honors). He is a licensed attorney-at-law admitted to the
bar in Geneva, Switzerland.
Contatti Paulo Freitas Ribeiro - Sócio Av. Nilo Peçanha, 50 / 1301CentroRio de Janeiro (RJ) – Brasil20020-100

SVETLA MARINOVA, was busy for DEUTSCHE BANK NEW YORK
SVETLA MARINOVA BULGARIA
At Sasol Eurasian Chemical Operations in Italy, about 550 dedicated employees manufacture a broad range of organic chemicals including fatty alcohols,
LAB, LAS, n-olefins, n-paraffins and surfactants for targeted applications.
Slovakia
Sasol Eurasian Chemical Operations in Slovakia specialises in non-ionic surfactants and specialities and employs about 50 people at its production site in Nováky,
in the heart of Slovakia, and its head office in the capital city of Bratislava.
BAKER TILLY SPIESS S.A.
DAVID BAKER has to do with SASOL Mining.
SASOL ITALY ADDRESS:
Headquarters
Suite 11 A, First Floor, Katherine & West, 114 West Street
Sandown, 2196 Johannesburg
In 2013 had connection trough UK to Sandton.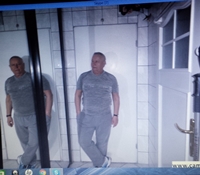 My Russian connection
Donato Cortesi Chartered Public Account- Swiss
director of Findim
Overseas Ltd.
Swiss Tower, Office 3601, JLT, P.O. Box 309057, Dubai, UAE
SwissILC
Contact
Urs Stirnimann
Managing Partner
About
Swiss ILC assists with the incorporation of local companies
(with Emirati partners), free zone companies and offshore companies as well as with double tax treaties.
It also rents offices in the Swiss Tower. It cooperates with the Swiss
International Legal Consultants Group. The management worked since the
70s in various countries of the region.



| | |
| --- | --- |
| RSM RUSSIA | |

Author
Message
Admin
Admin








Number of posts

: 4653


Birthday

: 1952-04-20


Age

: 66


Reputation :

0


Points :

13710


Registration date :

2007-04-25

---




Subject: RSM RUSSIA Wed Jan 10, 2018 8:15 pm

---

В Новый год все дети ждут чудес !!! Устройте своему ребенку удивительный праздник! Веселый Дед Мороз и Снегурочка будут рады приехать в гости к Вашим детям с подарками и поздравлениями !!! Зажигательная пргорамма для Вашего ребенка: конкурсы, песни, загадки, стихи, фокусы, мыльные пузыри, сюрпризы, танцы, аквагрим по желанию родителей.... Мы работаем только с профессионалами (актерами театра кукол) !!! Устройте своему ребенку настоящий праздник, трезвый Дед Мороз и Снегурочка вам гарантированы !!! Цены на услуги: До 29 декабря (30 мин) - 3500 руб. ( 1 час) - 5000 руб. С 29-2 января (30 мин) - 5000 руб. (1час) - 6000 руб. С 3 января (30 мин) - 3500 руб ( 1 час) - 5000 руб. 31 декабря (после 18 часов): 1 час - 12000 руб. Также Дед Мороз со Снегурочкой выезжают в ближайшее Подмосковье. Цена: звоните - 89167285505 Наталья Сайт

www.karusel-show.ru

| | |
| --- | --- |
| RSM RUSSIA | |