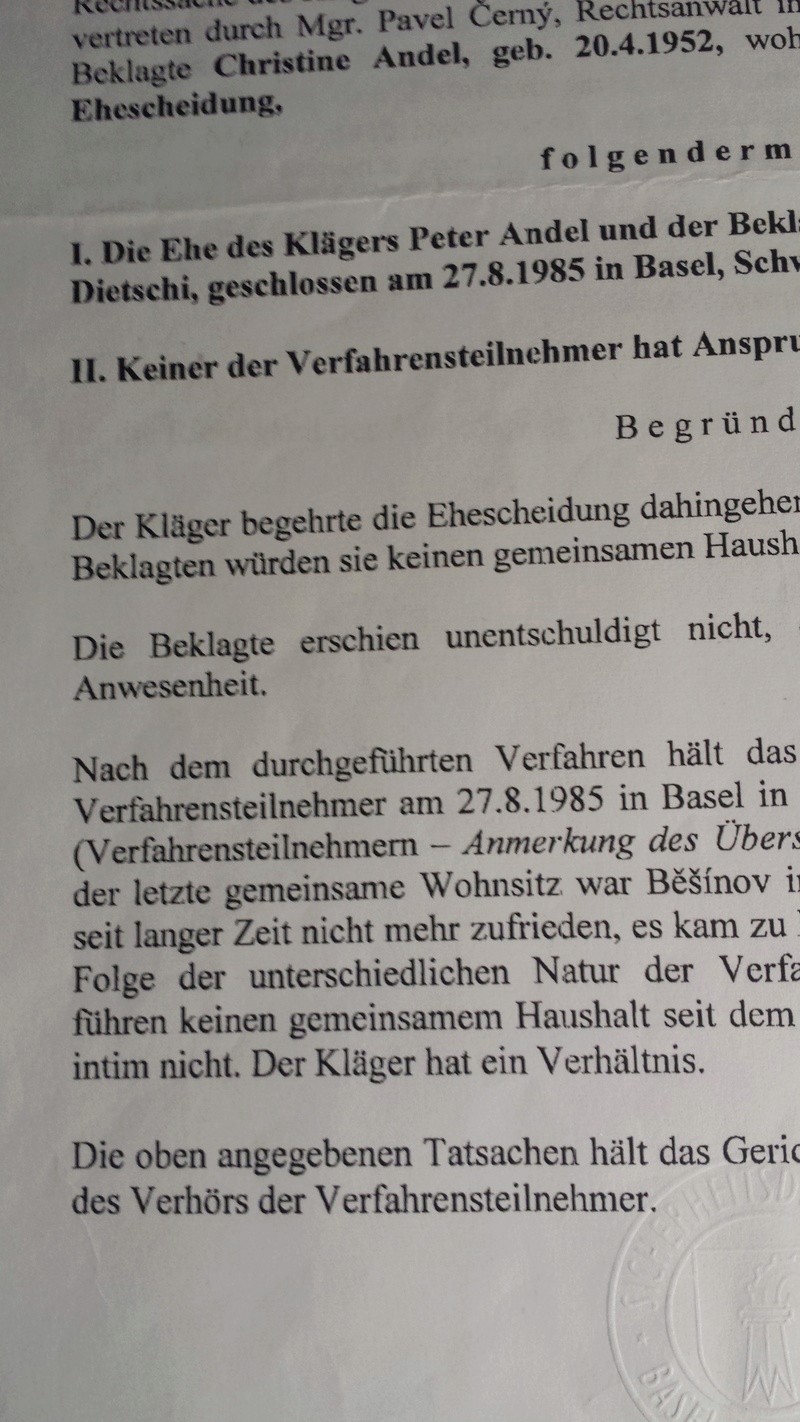 The divorce was without me, at this Point I was not in the Czech Republic. Till 2013 I did not know that am divorced. But Andel was wellknowing that I am in House in my Germany.
His new wife is called Maresova, she helped him to do all crimes. All Statements are by the FBI, written 2014, 2015, 2016.
Address: Peter Andel, Smrk, Uhlirske Janovice, Area of Kolin.
Sehr geehrte Frau Andel
Besten Dank für Ihre Anfrage. Ich kann leider jetzt im Dezember aus Kapazitätsgründen keine
neuen Fälle mehr annehmen.Sie können in der Schweiz aber geltend machen, das Urteil könne
nicht anerkannt werden (fehlende Zustellung an Sie, dies muss zwingend via ein Gericht in der
Schweiz erfolgen oder das EDA in Bern, Scheidung ohne ihr Wissen etc.) - Selbst wenn die
Scheidung gültig wäre, so können Sie in der Schweiz eine Ergänzung des Urteils verlangen –
das ist kein Problem.
Divorce lawyer in Basel, Email 30.11.2016