Campingcar Besinov BAKER TILLY SPIESS S.A. UBS AG UNICREDIT AG
THE SWISS CRIMES BEHIND THE NEUTRAL FACADE & THE CRIMES WITH THE GLOBAL RESOURCES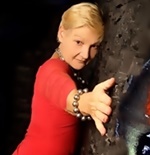 NEW UPDATES CONCERNING NETWORK AND MY SITUATION
STARTING ON MONDAY, 23/07/2018

My Husband Peter Andel, Tscheslo s.r.o. Czech Republic He has Connections to the following
Locations and companies: Switzerland: IMI Hydronics AG, 4402 Füllinsdorf, Schmidlin AG,
Schmidlin TSK Group, 4147 Aesch, Betrams AG, 4132 Muttenz, Grundfos Holding AG, 4434 Frenkendorf,
UBS AG, Aejandro Hirter
Raiffeisen Immo AG(Raiffeisen Immo SA) (Raiffeisen Immo SA) (Raiffeisen Immo Ltd),
Eingetragene Personen neu oder mutierend: Baker Tilly OBT AG avec signature collective à deux; Spiess, David, de Horw, à Cham, directeur, avec .. UBS Investment Foundation 2, in Zürich,
CHE-112.784.521, Stiftung (SHAB Nr.


Roman Müller
Finexpert Czech Republic Has different companies and
provide some Blogs in a bad english


Marcelo Messeder Brazil

Slim Habli Arab Network Swiss
DAMAC DUBAI, Luxery, Real Estate Located in Southafrica

Zeljko Smiljanic, MSc Eng, Busy with IMI Hydronics Brazil
Senior Vice President-Technical
Arabian Emirates, University in Beograd
Landmark Fiduciaire (Suisse) SA
Gogol John S Born in Switzerland located in Saanen. Carter Nigel Born in England,
living in Geneva. Caseley John, Born in England, living in Monaco.

MOORESTEPHENS SBRIJA BEOGRAD
Firmy a OSVČ zapsané v OR v obci Ždánice
Ing. Ivana Prokopová 44680392 23 , Ždánice 281 63 26.5.1994 4(2)
Accountant Jindrich Prokpec. Swiss Forfait s.r.o./S.A. Geneva, Dubai

NETWORK Baker Tilly OBT AG
inetnum: 83.143.240.32 - 83.143.240.39
geoloc: 50.0532673 14.4962181
netname: M247-LTD-Prague
descr: M247 LTD Prague Network
country: CZ
role: GLOBALAXS NOC
remarks: M247 - Network Management Centre
address: 1 Ball Green, Cobra Court
address: M32 0QT, Manchester - United Kingdom

BANKS & ACCOUNTANTS
Zürcher Kantonalbank, CREDINVEST, Credit Europe Bank (Suisse) SA, Credit Suisse, Destro Roberto, Deutsche Bank, Bank Dreyfus, Montreux Capital Management, Banca IMI, BSI SA, CORNER BANK SA, Royal Bank of Canada, TreevestCapital, Trendrating SA / Lugano, UBS, Windermere Capital, Wirtschaftsprüfer und Steuerberater ARNER BANK ZUERICH AND BAHAMAS UNDER Gut Corporate Finance Zürich Louis Dreyfus Company Suisse S.A
NETWORK
Baker Tilly Network, Balmarsol

COMPANIES COAL/PETROL AND OTHER`S
Furness Shipping Ltd, Marine Shipping Switzerland GmbH, Unicoal SpA,
Bravo Tankers SA, Dufenergy Trading SA

ITALY AND THE SWISS BANKS In Cooperation with Arner Bank
Gut Corporate Finance AG
Seefeldstrasse 281
CH-8008 Zurich
Switzerland
InCore/Sobaco ist IT-Dienstleister für Arner Bank



| | |
| --- | --- |
| GOLDMANN SACHS CZECH REGISTRATION | |

Author
Message
Admin
Admin








Number of posts

: 3607


Birthday

: 1952-04-20


Age

: 66


Reputation :

0


Points :

10084


Registration date :

2007-04-25

---




Subject: GOLDMANN SACHS CZECH REGISTRATION Sat Oct 14, 2017 4:03 pm

---

Datum zápisu
15. 5. 2006
Obchodní firma
od 24. 4. 2007


UNIFRAX s.r.o.

od 15. 5. 2006 do 24. 4. 2007


Gasmin s.r.o.

Sídlo
od 24. 1. 2013
Dubí - Pozorka, Ruská 311, PSČ 417 03
od 31. 5. 2007 do 24. 1. 2013
Dubí 3, Novosedlická 125, PSČ 417 03
od 15. 5. 2006 do 31. 5. 2007
Praha 1, Jakubská 647/2, PSČ 110 00
IČO
od 15. 5. 2006


27453529

DIČ
Identifikátor datové schránky:
iqy86ya
Právní forma
od 15. 5. 2006
Společnost s ručením omezeným
Spisová značka
24589 C, Krajský soud v Ústí nad Labem

Předmět podnikání
od 26. 2. 2014
- Výroba, obchod a služby neuvedené v přílohách 1 až 3 živnostenského zákona.
od 24. 4. 2007 do 26. 2. 2014
- výroba porcelánových, keramických a sádrových výrobků (kromě pro stavebnictví)
od 24. 4. 2007 do 26. 2. 2014
- testování, měření, analýzy a kontroly
od 24. 4. 2007 do 26. 2. 2014
- služby v oblasti administrativní správy a služby organizačně hospodářské povahy
od 24. 4. 2007 do 26. 2. 2014
- velkoobchod
od 24. 4. 2007 do 26. 2. 2014
- specializovaný maloobchod a maloobchod se smíšeným zbožím
od 24. 4. 2007 do 26. 2. 2014
- realitní činnost
od 24. 4. 2007 do 26. 2. 2014
- správa a údržba nemovitostí
od 24. 4. 2007 do 26. 2. 2014
- Činnost technických poradců v oblasti použití žáruvzdorných vláken a výrobků z nich a v oblasti strojírenství, hutnictví a energetiky
Předmět činnosti
od 15. 5. 2006 do 24. 4. 2007
- pronájem nemovitostí, bytů a nebytových prostor bez poskytování jiných než základních služeb zajišťujících řádný provoz nemovitostí, bytů a nebytových prostor
Ostatní skutečnosti
od 26. 2. 2014
- Počet členů statutárního orgánu: 3
od 26. 2. 2014
- Přizpůsobení: Obchodní korporace se podřídila zákonu jako celku postupem podle § 777 odst. 5 zákona č.90/2012 Sb. o obchodních společnostech a družstvech
Kapitál
od 25. 3. 2008
Základní kapitál 5 200 000 Kč, splaceno 100 %.
od 15. 5. 2006 do 25. 3. 2008
Základní kapitál 200 000 Kč, splaceno 100 %.
Statutární orgán
od 5. 10. 2012
Vincent Chambon - Jednatel
Charly, 6 Allée du Tabellio, PSČ 693 90, Francouzská republika
den vzniku funkce: 17. 9. 2012
od 20. 7. 2007
Ing. Petr Škvára - jednatel
Podbořany - Hlubany, 122
den vzniku funkce: 4. 6. 2007
od 24. 4. 2007
Edward Duncan Barton Yardley - jednatel
155, Prescot Road, Aughton, Ormskirk, Lancashire L39 4SN, Spojené království Velké Británie a Severního Irska
den vzniku funkce: 6. 3. 2007
od 24. 4. 2007 do 5. 10. 2012
Frederic Bernard von Arx - jednatel
40 Boulevard De Narcel, F- 69110 Sainte Foy Les Lyon, Francouzská republika
den vzniku funkce: 6. 3. 2007 - 17. 9. 2012
od 15. 5. 2006 do 24. 4. 2007
Lucie Mužíková - jednatel
Praha 9 - Koloděje, Za Vinicí 389/1, PSČ 190 16
den vzniku funkce: 15. 5. 2006 - 6. 3. 2007
od 26. 2. 2014
Za společnost jedná každý jednatel samostatně.
od 20. 7. 2007 do 26. 2. 2014
Jménem společnosti jedná každý jednatel samostatně.
od 24. 4. 2007 do 20. 7. 2007
Jménem společnosti jedná každý jednatel samostatně.
od 15. 5. 2006 do 24. 4. 2007
Jménem společnosti jedná jednatel samostatně.
Společníci s vkladem
od 26. 2. 2014
UNIFRAX EUROPE HOLDINGS LIMITED
Mill Lane, Rainford, St. Helens, Merseyside WA11 8 LP, Spojené království Velké Británie a Severního Irska
Vklad: 5 180 000 Kč, splaceno 100 %. Obchodní podíl 259/260
od 5. 1. 2012
- zástavní právno k obchodnímu podílu ve prospěch společnosti Goldman Sachs Lending Partners LLC, se sídlem 200 West Street, New York, NY 10282, Spojené státy americké
od 26. 2. 2014
UNIFRAX UK HOLDCO LIMITED
Mill Lane, Rainford, St. Helens, Merseyside WA11 8 LP, Spojené království Velké Británie a Severního Irska
Vklad: 20 000 Kč, splaceno 100 %. Obchodní podíl 1/260
od 5. 1. 2012
- zástavní právo k obchodnímu podílu ve prospěch společnosti Goldman Sachs Lending Partners LLC, se sídlem 200 West Street, New York, NY 10282, Spojené státy americké

Admin
Admin








Number of posts

: 3607


Birthday

: 1952-04-20


Age

: 66


Reputation :

0


Points :

10084


Registration date :

2007-04-25

---




Subject: Re: GOLDMANN SACHS CZECH REGISTRATION Sun Oct 15, 2017 7:23 pm

---

THE MANAGERS:

UNIFRAX s.r.o.(6)

Edward Duncan Barton Yardley
155, Prescot Road, Aughton, Ormskirk, Lancashire L39 4SN, Spojené království Velké Británie a Severního Irska, BRITISH Frederic Bernard von Arx
40 Boulevard De Narcel, F- 69110 Sainte Foy Les Lyon, Francouzská republika, FRENCH Havel, Holásek & Partners s.r.o., advokátní kancelář, LAWYERS, PRAQUE
Na Florenci 2116/15, Nové Město (Praha 1), 110 00 Praha Ing. Petr Škvára, Czech
Podbořany - Hlubany 122 Lucie Mužíková, Czech
Praha 9 , Koloděje, Za Vinicí 389/1, PSČ 19016Vincent Chambon
69390 Charly, 6 Allée du Tabellio , Francouzská republika

| | |
| --- | --- |
| GOLDMANN SACHS CZECH REGISTRATION | |