Warren Buffett a záchrana Goldman Sachs: Další skvělý počin nejznámějšího investora
Jan Traxler
| rubrika:
Analýza
| 2. 4. 2013 |
10 komentářů / 10 nových
Warrenu Buffettovi se podařila další fenomenální investice. Bez utracení jediného centu se zařadí mezi největší akcionáře investiční banky Goldman Sachs.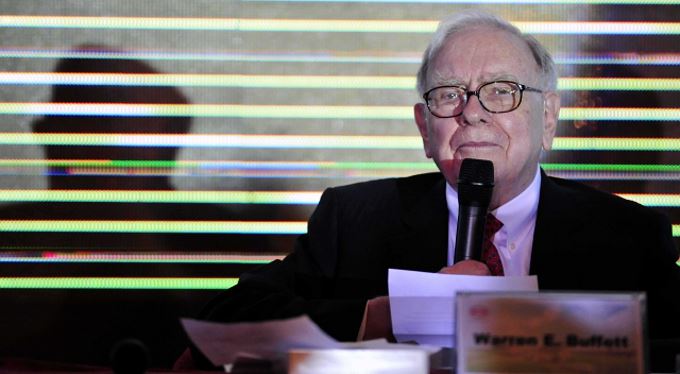 Když Warren Buffett v roce 2008 přispěchal s pětimiliardovou injekcí kapitálu pro kolabující investiční banku
Goldman Sachs
, mnozí se škrábali na hlavě, co to má zase za lubem. Postupem času se ale ukázalo, že to nebyla vůbec špatná investice. Právě naopak! Podívejme, jakou hru to světoznámý investor přezívaný Mudrc z Omahy rozehrál.
Spása jménem Buffet
Píše se rok 2008 a kreditní krize právě přivedla nejednu velkou banku na pokraj krachu. Pomoc zoufale hledá i americký investiční gigant Goldman Sachs.
Warren Buffett
a jeho společnost Berkshire Hathaway proto poskytuje bance pět miliard dolarů výměnou za preferenční
akcie
ve stejné hodnotě a "záruku"
(warranty)
na nákup běžných akcií za dalších pět miliard dolarů za tehdejší cenu 115 dolarů za akcii.
Ještě dodejme, že u u preferenčních akcií si Buffett dojednal roční desetiprocentní dividendu. Banka si zase ponechala možnost akcie při výplatě dividendy odkoupit a této možnosti v roce 2011 využila. Při odkupu ale musela banka vyplatit Buffettovi jednorázovou dividendu ve výši 1,64 miliardy dolarů. Z investovaných pěti miliard dolarů se tak Buffettovi za tři roky vrátilo třikrát po půl miliardě dolarů (10% roční dividenda) a navíc 1,64 miliardy dolarů za "předčasné splacení dluhu". Za tři roky tedy vydělal celkem 3,14 miliardy dolarů, což dává "velmi solidní" výnos ve výši 63 procent.
Show must go on!
To ale stále není všechno. Buffettova společnost
Berkshire Hathaway
totiž nadále vlastní "záruku"
(warranty)
na nákup dalších akcií Goldman Sachs za cenu 115 dolarů za akcii v celkové hodnotě pět miliard dolarů. Aktuálně se cena jedné akcie banky pohybuje na burze v New Yorku mezi 145 a 150 dolary. Tyto pětileté "záruky" bude moci Buffett uplatnit v říjnu tohoto roku. Pokud by cena akcií Goldman Sachs zůstala na dnešní úrovni, vydělá na tomto obchodě Buffett dalších přibližně 1,4 miliardy dolarů. Jeho celkový výnos z této investice tak překročí 4,5 miliardy dolarů, zhruba 90 procent investice. To není zlé, co říkáte?
Zdroj:
https://www.penize.cz/investice/252366-warren-buffett-a-zachrana-goldman-sachs-dalsi-skvely-pocin-nejznamejsiho-investora