Born in Slovakia, worked Underground in metal mines in Kosice. Sometimes also as Truck Driver. His father was a postman, his mother worked as Hairstylist. The first wife was a Czech woman, with her he had 2 sons, calles Martin Andel and Peter Andel. In 1979 he fled from the Slovakia to Nürnberg, Germany. There he worked for a certain time. In Swiss he came with the help of his best friend Peter Schier, Area of Basel-Landschaft. In the early 80th means 1980 he could invite his Family and slovakian peoples. This was under the communism not possibel. Only with help from the Slovakian part. I asked a lot of peoples mostly from Eastern Germany and the Czech Republic. Intresting is, that also the Swiss embassy in Prague was not helpful. I had one woman which worked in the Swiss embassy, her letter have still with me. So or so, the swiss embassy is for nothing good. If this is in Vienna or in Prague. His first divorce was in 1982 in Kosice. I had to be with him. 1990 he open the Company Schelling Nutzfahrzeugbau AG, Trucker Association. He left the Company in 1995 after a Company Crash.
Since this time he did not work. The needed Money he got from the disability fund Switzerland. With 1`400 Swiss Francs he could not live. All reports and signed documents to the financial Office in Kolin are fakes. A lot of peoples helped, this first my brother in law, Ing. Jan Andel, Prague and his two sons. The Family is very big and the Name Andel is in the whole world. He is cracy and sick, this shows thr Report of the disability fund. Still he told me, that this house is his castel. But I paied and he left the house. He was worry because he gave me in 2004 the drug Neurol and I had at this Point only 40kg, yellow eyes and Problems with my brain. It was impossibel to talk and had any reaction.
The 15th November 2008,  he fled to his girlfriend and I was alone in a house with a lot of Problems. I was very sick, the financial Office came and stressed me concerning the Company and the Social Office concerning my son Marek Andel. All wanted Money and I had any Money. In January 2009 the M&M Realyt Company and Peter Andel  faked a house sale. They wanted me to leave the House. After that I was not longer Abel to live alone and asked for a security help, means Bodyquard. This was Thierry Lerbour from Luxembour, living in Kolin. He worked for a the german Food Company. Together with him had an other bodyquard he was Czech. They helped me because they saw what is going on. All Bodyquards are not good paied and they have any rights to talk about. So one of the Czech Bodyquard cames at midnight and we watched together what we can do,
From the 15. November 2008 till January 2009 had any Food, Electricity or water. I had three Dogs and some cats but I could not leave the garden. The automatical door was closed. Farmers helped me with Food and water so I could survival. In April 2009 had the first Campers from the Netherlands and France. They gave me Food and they learned me how to drive a Camper. In may 2009 I got a new letter from the financial Office. They want me to signed. But I was not longer. The letter was for Tscheslo s.r.o. and my Name, Andel signed the letter with my Name. This I found when I came back to Czech in April 2010.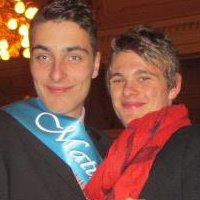 My adopted son Marek Andel, Czech Republic, Born 25.11.1992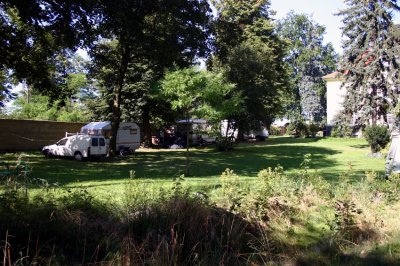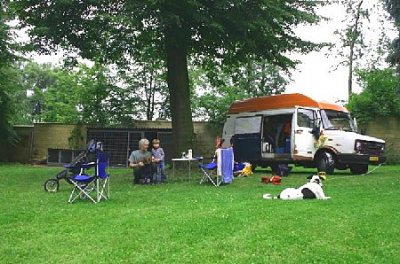 The wall is 3m80 hight, any Chance to come out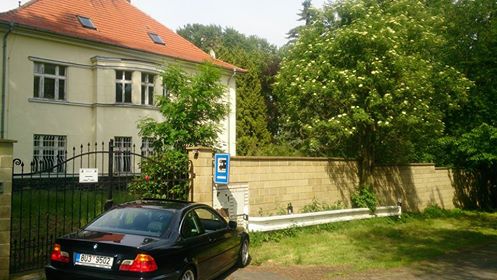 This Picture Shows the door, amd my camper place. The photo did Marek
in April 2017.
Peter Andel, Slovakia, Banska Bystrica, a Cousin from my husband